SAYING GOODBYE

Academy of Dramatic Arts in Zagreb (Croatia)
and JADRAN FILM, 1993
16 mm, color, 8 minutes, short fiction

screenwriter and director BRANKO ISTVANCIC
camera VEN JEMERSIC
editing DUBRAVKA TURIC
music LADISLAV TULAC
cast KATARINA BISTROVIC-DARVAS, HRVOJE HANDL, BORIS FESTINI, SAMIR VUJCIC, DAVOR SVEDRUZIC, STEFICA AJZENSTETER and SLAVKO FREINRICH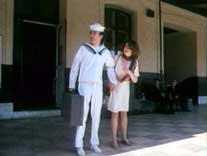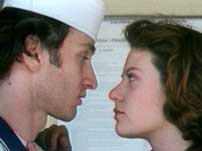 Synopsis:
This is a short fiction film about young couple who are parting at the railway station. He's catching a train to the marine. But with delay of the train their love begins to vanish and saying goodbye...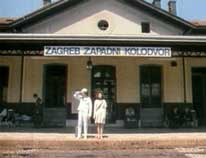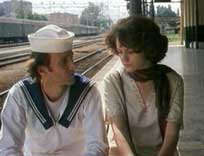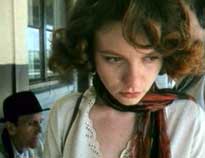 First Film Foundation from London selected for their programme New Directions in 1993.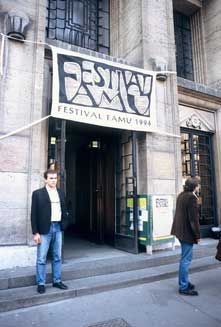 Festival FAMU 1994 (download hi-res jpg 139 KB)
Festivals:
INTL. FESTIVAL DER FILMHOCHSCHULEN MUNCHEN, Germany, 1993
Intl. Student Film Festival TEL AVIV, Israel, 1994
FESTIVAL FAMU, PRAHA, Czech Republic 1994
CROATIAN FILM FESTIVAL, ZAGREB, Croatia 1995
FESTIVAL FAMU, PRAHA, Czech Republic 1996
International Film Festival Palic, Subotica, 1996
Cinerail Festival train et cinéma, France, 2001
International Film Festival Moviemiento 2003 (with screening in Berlin, Barcelona, Amsterdam, Bern and Zagreb)
Irpen Film Festival Ukrajina 2008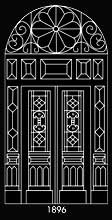 Production contact address:
Academy of Dramatic Arts in Zagreb
Trg Marsala Tita 5
10000 Zagreb
Croatia
Phone: +385 1 4846852
Fax: +385 1 4828508
www.adu.hr