Original title: Teta Liza
English title: Aunty Lisa

HRT - Croatian television, Croatia, 2002
Documentary, 30 minutes
BETA SP, STEREO, color
16:9 letterbox
English subtitles

Director: BRANKO ISTVANCIC
Screenwriters: NEBOJSA STIJACIC
and BRANKO ISTVANCIC
Camera: IVAN KOVAC
Editing: BRANKO VUKOVIC
Head of documentary: ALEKSEJ PAVLOVSKY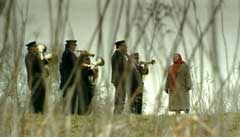 Synopsis:
A film about Elizabeta Toplek, a folk singer specialising in the authentic folk songs from Medjimurje, in northern Croatia. Elizabeta, who comes from the village of Donja Dubrava in Medjimurje, was given the name Aunty Liza by children from the local school where she worked as a cook for many years. Although now retired, Elizabeta still makes public appearances, supervises the younger members of the local folk ensemble and conducts a small choir of local female pensioners. When this Croatian Cesaria Evora sings for an audience, there is not a dry eye in the house.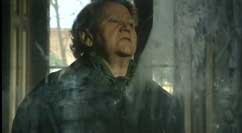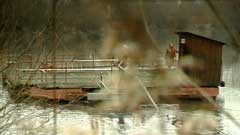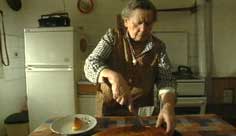 Festivals:
Intl. Festival of Ethnological film, Belgrade, 2002
Dani hrvatskog filma 2003
Tabor Film Festival, 2005
1st Balkan and Black Sea Short film festival, Kalamaria, Greece, 2008
Festival dokumentarnog rock filma – DORF Vinkovci Croatia 2009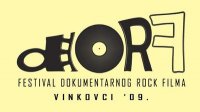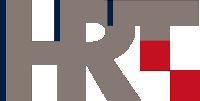 HRT - CROATIAN RADIO AND TELEVISION
International Relations Department
Prisavlje 3
10000 ZAGREB
Croatia
Phone: + 385 1 6343691
Fax: + 385 1 6343692
E-mail: branka.prazic@hrt.hr